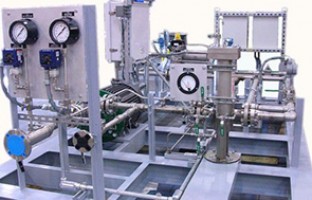 We bring our high quality service and accountability to all industrial auxiliaries and controls. We are qualified to assist in the optimization of gas turbines, their auxiliaries and the Balance of Plant (BOP) by modifying or upgrading existing facilities. GTE can solve problems and make recommendations concerning opportunities for gain not yet considered. Our history with OEMs has provided GTE with extensive knowledge of the systems and their parts makeup. We are a technological leader in the field of gas turbine engine cleaning and a tier one supplier to global companies in the power generation and oil & gas industries.
Specialties include:
Contact our engineering team today to take advantage of our various services for auxiliaries and controls.