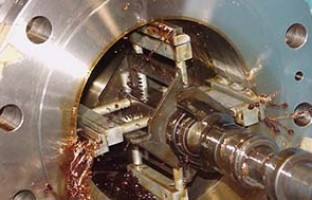 Machining, welding, honing, hydrostatic and NDE testing, inspection and assembly of each flow metering system is performed in GTE's 60,000 square feet headquarters in Orlando, FL. The process integration allows us to maintain attention to detail throughout the material control, document control and quality control steps of the manufacturing cycle.
Our capabilities include 1"-30" welding certification on carbon steel & stainless steel for flow meter fabrication. Pipe and flanges meet ASME and AWS standards.
Contact us today and see how GTE's quality manufacturing process can help provide services and product solutions.